November 15, 2021 Komae City Hall At the Life Festa
We held a workshop.
More than 50 participants participated, and they enjoyed assembling umbrellas!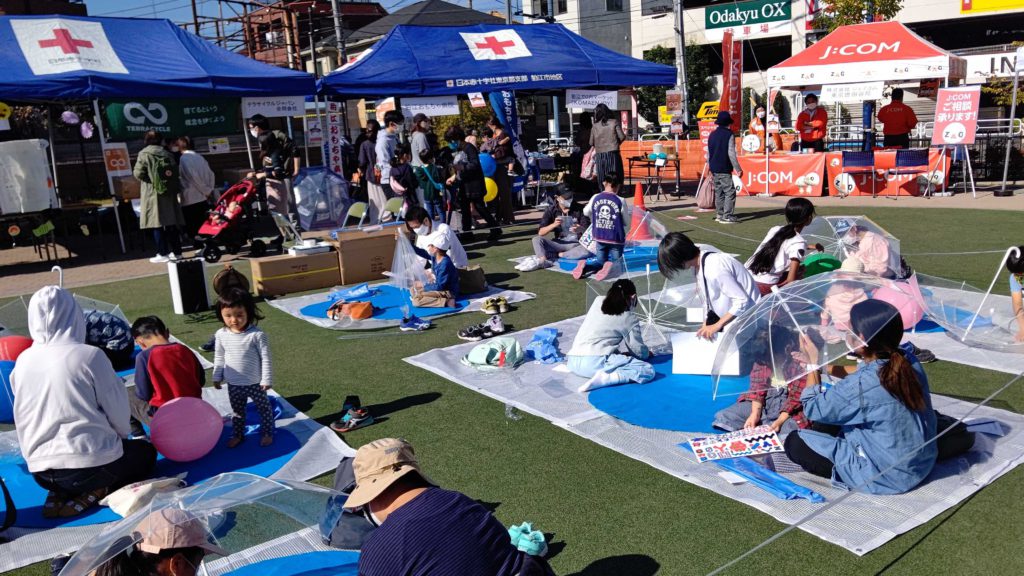 It was a nice weather with no clouds, and it was a workshop day outside.
I was able to assemble the umbrella happily with everyone.
I hope you will use "SORAKASA KIT" for a long time.